Master Certificate in Federal Financial Management
Graduate School USA offers a competency-based Master Certificate in Federal Financial Management (MCFFM). Courses in this program align with the competencies that practitioners at all levels of the federal government must demonstrate to excel professionally. They are developed and taught by practicing financial management professionals and are offered nationwide. All of the program courses that are appropriate for Department of Defense employees are aligned with the DoD financial management competencies.
Graduate School USA's Master Certificate in Federal Financial Management is offered at four progressive levels. Courses required for the Level 1 Certificate develop the core competencies needed by the successful financial manager practitioner. The Level 2 Certificate courses broaden and expand the student's expertise in the critical areas of planning, budgeting and decision support. The Level 3 Certificate courses enhance the analytical skills necessary to justify and use federal resources effectively. Level 4 Certificate courses develop the leadership and communications skills needed by successful team leaders and supervisors in a federal financial management environment.
As you progress through the MCFFM program, you become a more valuable member of your financial management team. In addition to developing solid financial management and leadership skills, participants are also better able to handle developmental assignments; demonstrate a personal commitment to self-improvement; and make the transition to higher-level positions.
Click here to view our Master Certificate in Federal Financial Management virtual instructor-led classes.
You must complete each certificate level within two years of finishing the first course in that certificate program.
Experienced federal employees and government contractors may be able to enroll in a higher-level certificate program without completing the lower level program based on verifiable federal financial management work experience.
Advanced standing requires the following work experience:
Level 2: Four Years
Level 3: Seven Years
Level 4: Ten Years
Students wishing to apply for advanced standing must submit written documentation on their federal financial management experience to certificates@graduateschool.edu.  
Students who are planning to pursue the Colorado State University Online MBA program (see below) must complete the required courses for two Certificate Levels (10 courses). Depending on any advanced standing determinations, the two Levels could be: Levels 1 and 2; or Levels 2 and 3; or Levels 3 and 4.
For more information about this or other certificates, please contact the certificate advisor at (202) 314-3314 or certificates@graduateschool.edu Special accommodations may be requested online by requesting ADA Accommodations. All requests must be received at least four weeks prior to the class start date to be fulfilled.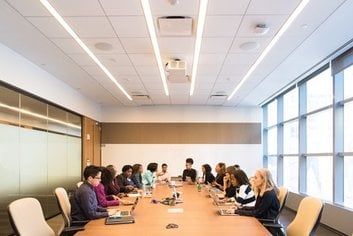 Federal Financial Management Curriculum
Register for these upcoming federal financial management classes and get comprehensive training that can help you develop the knowledge and skills to make appropriate financial decisions.
Register for Master Certificate in Federal Financial Management
Take your professional development to the next level and follow the path to success with GSUSA's Master Certificate in Federal Financial Management (MCFFM). Our program helps you develop the competencies that practitioners at all levels of the federal government must demonstrate to excel and advance their careers.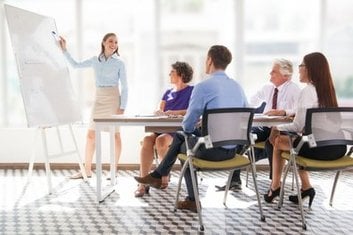 DoD Financial Management Certification Training
Seeking your DoD financial management certification? GSUSA has more than 200 courses that are aligned with DoD competencies. For those who are already certified, taking GSUSA classes can help you maintain your certification at all three levels.