Mastering the PMP Exam: What You Need To Know For 2023
Date: June 13, 2023
Time: 12:00 PM (EDT)
Tuition: Complimentary
Join us for an engaging and informative online webinar titled Mastering the PMP Exam: What You Need to Know for 2023. Discover the power of PMP certification and its benefits for both federal and non-federal employees, including increased job opportunities, higher salaries, and professional recognition. Led by experienced project management professionals, this webinar offers an in-depth overview of the PMP exam. Learn about Graduate School USA's comprehensive PMP exam prep course, including its structure, syllabus, and qualified instructors. Engage in a dynamic Q&A session to address your questions and receive expert guidance.


Project Management Curriculum
Solid project management skills benefit all career paths. Graduate School USA wants to support your career success and help build your project management aptitude. Our classes provide hands-on, practical experience, and demonstrate the most prevalent project management tools, techniques, and concepts.
We have courses to meet different project management interests. For example, are you interested in a quick one-day overview of key project management terms and concepts? If so, Overview of Project Management is the course for you.
Are you interested in building strong foundational skills in project management? The Certificate in Project Management is for you.
Would you simply like some tips and tools to help manage small or informal projects? Our course, Principles for Managing Projects, is the course for you.
Do you have aspirations to earn a PMI certification? The Certificate in Project Management provides the education hours and is a great place to start.
Graduate School USA's curriculum in Project Management offers multiple courses designed to develop strong competency in project management. Each course practices the skills and the knowledge to successfully manage projects and can also serve as groundwork in preparing for a PMI certification.
For virtual class dates, please visit Virtual Project Management Classes.
PMP and PMBOK are registered marks of the Project Management Institute, Inc.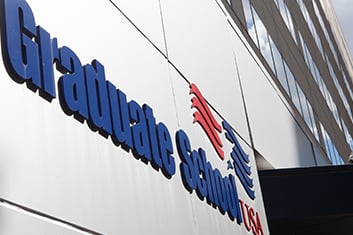 Virtual Project Management Classes
Develop the skills that can help make you a more effective and efficient manager with virtual, instructor-led, online, project management training from Graduate School USA (GSUSA). You will acquire skills and best practices required to successfully lead and manage a wide range of projects.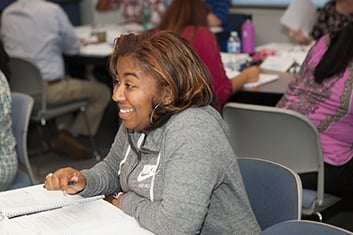 Project Management Classes
Register for our Project Management courses to develop the skills and real-world best practices required to successfully manage projects on time, on budget, and within scope.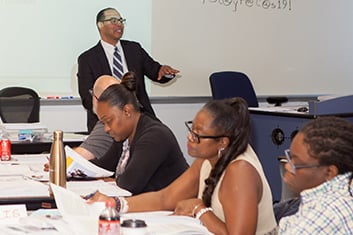 Certificate of Accomplishment in Project Management
Get your Certificate of Accomplishment in Project Management and meet the need for leaders and professionals equipped with advanced project management skills and knowledge in today's federal environment.