Online options are a cost-effective way to facilitate learning and support professional development: Graduate School USA offers live, self-paced, and blended (hybrid) online products and learning options for both organizations and individuals.
Live These dynamic courses are webcast live from our studio using Adobe® Connect™, Desire2Learn (D2L), Collaborate™, or WebEx®.
Self-Paced Self-paced courses are housed in our Learning Management System, Desire2Learn. Students can access these online courses anytime from anywhere (locally, nationally, and globally) by logging on from a home or work computer or a mobile device.
Blended (synchronous and asynchronous) This type of course has both live and self-paced components, so there are two classrooms: the live class webcast from our studio or conducted in the face-to-face classroom and the self-paced classroom in Desire2Learn, which students can access before and after the live class(es).
We can flexibly support a variety of training needs using our platforms or yours. The expertise of our Distance Education (DE) support team encompasses a full range of learning architecture, instructional design, course facilitation, multimedia design, and project management capabilities.
Contact us at (888) 744-4723 or customerrelations@graduateschool.edu to learn more about the types of technology-enabled options we can develop to suit your learning needs.
Looking for workforce training that responds to your agency's focus, calendar, and budget? Online training offers great benefits for organizations and individuals:
Maximizes Training Budgets:

No travel expenses for students

Offers Flexibility:

No need to leave the office
Take courses from work or home computer or via mobile device
Attend courses from anywhere and at any time (asynchronous)
Structure courses advantageously (two hours, one day, four days, one week, blended, etc.)
Asynchronous courses allow for self-pacing
Available to distributed audiences across different time zones

Includes High-Quality Content and Student Resources:

Multimedia-rich, technology-based instruction
Dynamic, highly interactive learning environments
Interaction via audio, chat, discussion forums, and email
Easy access to online resources: Pertinent websites, social networking sites, and blogs
Job skills development and problem solving with realistic work scenarios, and group work
Short videos, informative texts and reference material, and job aids
Asynchronous (Self-paced) Courses
Federal Human Resources Management Level I Certificate Courses:
Other Online Courses:
Synchronous (Live/Virtual) Courses
Synchronous (Live) Courses
Webcast live from our in-house studios
Adobe Connect/WebEx/Collaborate
Open Enrollment:
Other Customizable Topics:
Adjudicating and Applying Veterans' Preference
Business Analysis
Conflict Management
Communication and Professional Skills
Employee Conduct and Performance
Fair Labor Standards Act
Federal Acquisition and Contracting
Federal Appropriations Law
Federal Financial Management
Federal Human Resources Management Level I Curriculum
Government Audit Training Institute
Grants Management
Human Capital Survival Skills
Information Technology
Leadership and Management
Leadership Skills for Non-Supervisors
Leading Teams and Groups
Pay Setting for GS and FWS Positions
Personal Property Management
Problem Solving and Decision Making
Program and Management Analysis
Project Management
Transitioning to Supervisor
Thinking Critically, Writing Clearly
Security
Please direct inquiries on contracts to Tonia Williams 773.484.6606 (Business Development).
All D2L marks are trademarks of D2L Corporation.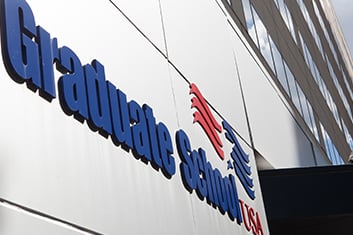 Virtual Instructor-Led and Self-paced Courses.
GSUSA's virtual instructor-led online courses are taught by instructors with real-world government experience; they deliver up-to-date content that you can immediately apply on the job.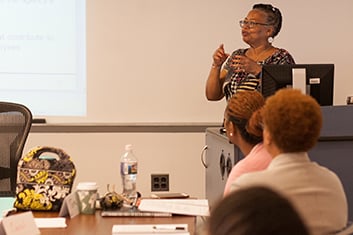 On-site Training Solutions
Graduate School USA can tailor our courses and programs to meet your organization's requirements, or design and develop new courses that address your needs.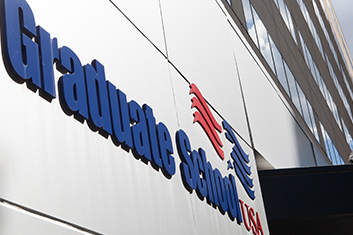 Certificate Programs
We offer the training and education options you need to strengthen your skills as you advance your career and support your agency's mission. Our government-focused services include quality courses, certificate programs, leadership development, and more.